No matter if it's summer or winter, the sun will always shine, even if through the clouds (and I'm thankful for that!). The problem is its ultraviolet radiation.
Known as UVA and UVB, these rays are capable of creating alterations on our skin and organism, leading to several diseases. "UVA causes dermis aging and sometimes skin cancer. Now, the UVB radiation leads to sunburn and can contribute to skin cancer", explains Luciana de Abreu, a dermatologist at the clinic Dr André Braz.
The A ultraviolet radiation is more intense before 10am and after 4pm. The B, in turn, between 10am and 4pm.
Protection is Best
The best thing you can do to avoid this radiation is to invest in a good-quality sunscreen or suntanning lotion. But what's the difference?? "The suntanning lotion SPF can be 2, 4, 6 or 8. Now, the sunscreen offers SPF 15 to 20", explains Claudio Wulkan, a dermatologist at the Brazilian Society of Dermatology (BSD), the American Society of Dermatology (ASD) and Hospital Albert Einstein. Those lotions offering sun protection factors over 25 we call sunblocks.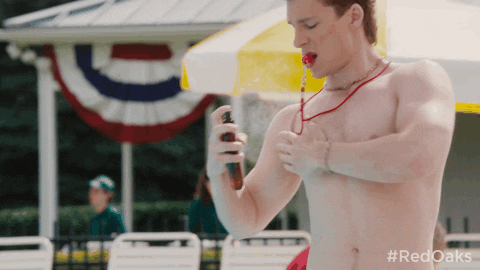 On the other hand, many people will generalize them since they all screen radiation both chemically and physically. The sunblock contains physical screening.
"The chemical screening contains substances that react to the ultraviolet radiation and turns it into heat. The physical ones, in turn, make a barrier on the skin and will reflect everything. They usually leave streaks on your skin, other than being quite sticky. That means they're sunblocks", clarifies Wulkan.
The Importance of Protection
No matter if you're wearing sunscreen, sunblock or suntanning lotions, it's crucial that you apply them daily (as prescribed by a dermatologist accordingly to your skin type). By its continuous appropriate application, we're investing in the health and good appearance of our skins.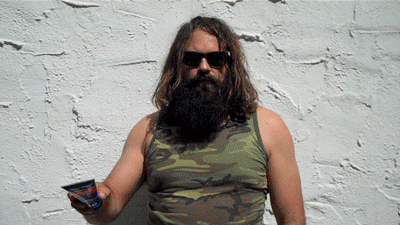 And the main reason why we should always wear it is that it contributes to the prevention of skin cancer. Plus, the UV radiation can cause damage to the eyes and immune system.
"Generally speaking, it's recommended to reapply the lotion every 2 to 3 hours or after swimming. And remember to reapply it 15 to 30 minutes before sun exposure", Luciana instructs.
How to Apply it
So that you know how much sunscreen you should apply, here are two alternative techniques:
Application in two layers: apply your lotion as usual, but reapply it right away.
The teaspoon rule for adults: recommended by the Brazilian Consensus on Photoprotection of the Brazilian Society of Dermatology, it works as follows: for face, head and neck 1 teaspoon. Trunk (front): 2 teaspoons. Back: 2 teaspoons. Forearm and arm: 1 teaspoon.
Different SPF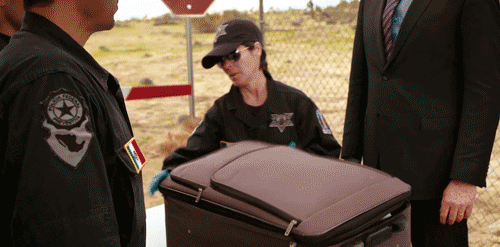 When we're shopping for sunscreen, the first thing we take into account is its SPF. This factor measures the relation between the amount of time of sun exposure you can get wearing the sunscreen/block before starting to get sunburned (the exposed skin gets red by then) and is related to the UVB radiation too.
"The UVB protection can be seen on the product label followed by "SPF". The UVA, in turn, should be expressed in PPD (followed by a number that corresponds to at least 1/3 of the SPF) or in a sequence of 3 plus signs (+++)", points Luciana.
According to Wulkan, you don't need to apply it on the whole body. "If you work indoors, you don't need to apply it every single day. A little sun exposure (5 to 10 minutes) on the arms and neck is good for the production of vitamin D", he states.
From 15 to 100
I know we may get unsure about getting the right SPF. Bare in mind that the higher the factor the more time you'll be getting protection.
"Although we know that factors over 30 can filter 97% of the UVB rays and an SPF 50, around 98%, the only real advantage of those over 30 is the amount of time of protection before your skin starts getting pink" Luciana adds.
So, mainly people who have got really light complexion, it's interesting to invest in higher SPF, even if the difference in terms of protection isn't much.
The best sunscreens
After searching fir quite a while, I have come to the 10 top sunscreens that you must have in your toiletry bag. Check them out:
It contains vitamin E, which contributes to fighting the action of free radicals on the skin, avoiding its premature aging. And it's great for your skin because it doesn't have a greasy texture. It's oil, fragrance and paraben free. According to its manufacturer, it resists to water for up to 80 minutes.
Recommended to be used on the face, it protects your skin against UV rays, oxidation and overproduction of sebum. That's why it's recommended for oily skin. Not to mention the product contains nutrients that contribute to the reduction of visible pores. According to the info I've found, it resists to water for up to 40 minutes.
The good thing about this one is that, other than being oil free, it also absorbs the oil that cause the clogging of the pores. Its texture has a dry touch (according to the manufacturer) and should be used on the face. Additionally, it resists to water for up to 80 minutes.
With fast absorption, it features dry touch and is oil-free. According to the brand, it resists to water (up to 80 minutes) and does not clog the pores. What is very important to say is that this sunscreen has the Helioplex® technology, which drags out protection against UVA and UVB rays.
This one is recommended for practicing sports (beach or mountains) since the product doesn't come off your skin with sweat, other than protecting against UVA and UVB radiation. Sold in spray version, it also contributes to skin hydration (which the sun tends to worsen). It resists to water up to 80 minutes.
According to the brand, the product can be worn every day, since it was developed towards real needs of the oily acneic skin. Plus, its formulation is antioxidant and anti-inflammatory. It's also paraben and fragrance-free.
Made for our skin, the sunscreen, other than protecting against UVA and UVB radiation, contains caffeine, vitamins C and E, which energize and brighten tired skin. According to its manufacturer, its formula does not stick and is oil and fragrance-free.
Recommended for all skin types (including sensitive), this sunscreen combines minerals and plankton extract, which strengthens the natural defense of the skin when it comes to the resulting stress of the UV rays as well as the heat. What's nice about it is that it leaves a matte effect on the face and does not contain parabens.
A matte fluid, it features, according to Vichy, a technology that extends the protection against UVA rays. What's more, it's paraben-free and its formula is hypoallergenic, that is, can be used on sensitive skins.
Another very nice feature of this sunscreen is that it's enriched with thermal water, soothing, strengthening and regenerating the skin at the same time it provides sun protection.
Its technology offers antioxidants that can put an end to free radicals, avoiding the process of premature aging of the skin. In addition, its texture is quickly absorbed and resists to water up to 40 minutes.
Just get Yourself a Sunscreen
Now it's really up to you, bro. As you can see, there are great options of sunscreen on the market. Just get the one you like best and always have it on. Your skin (and health) will thank you.